If you're looking for me on a Saturday morning, more often than not you'll find me at the Appleton Downtown Farmers Market. I drive my Facebook friends nuts by posting pictures of my finds, because I'm always excited about the quality and variety of items I'm able to get from our local vendors. Here's what I picked up today: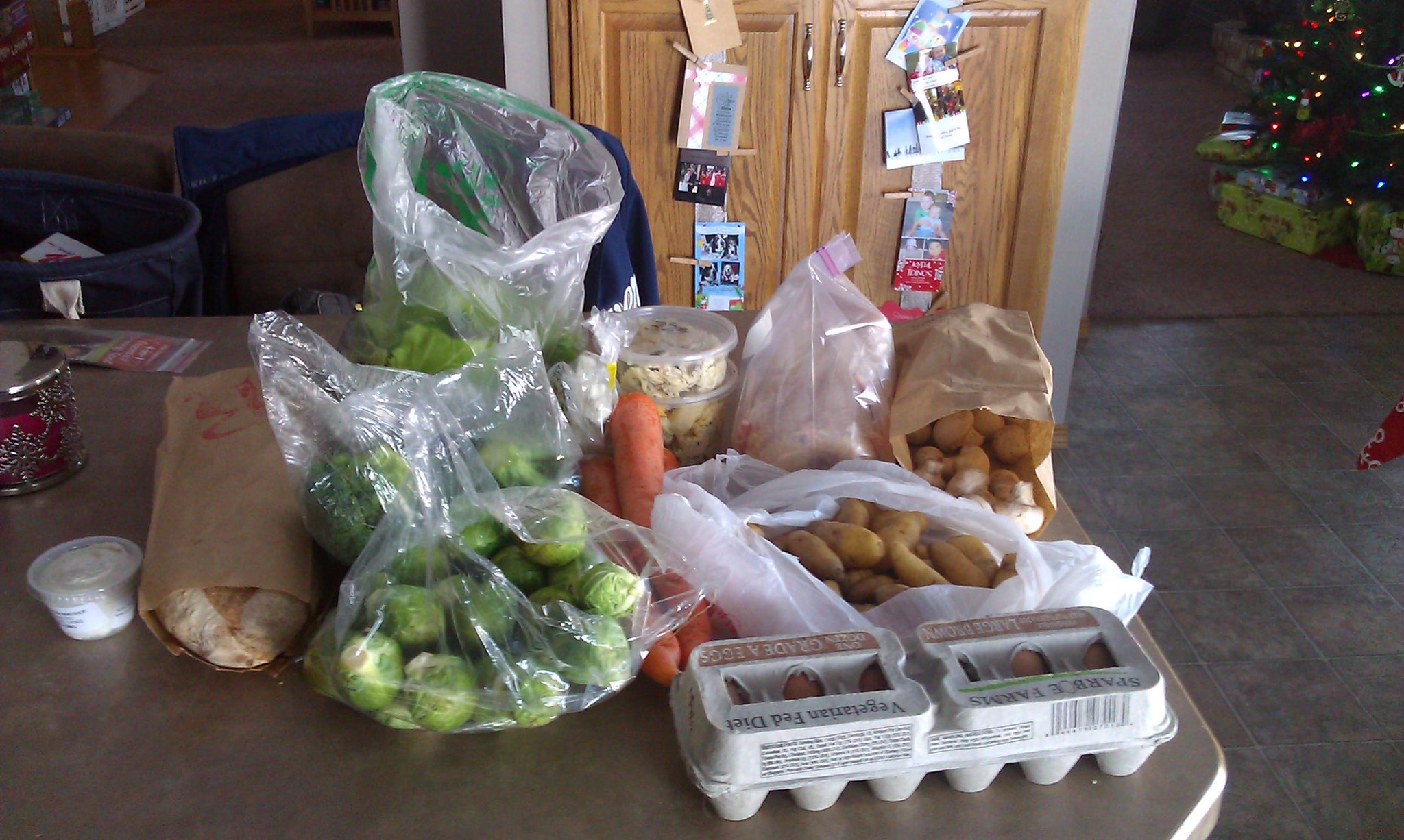 From left to right: A loaf of ciabatta bread with gorgonzola butter, Brussels sprouts, broccoli, salad greens, a spinach and artichoke pasta salad, a potato salad, carrots, goat cheese curds, eggs, fingerling potatoes, a chicken and some mushrooms.
Appleton is really fortunate as a city to have such a phenomenal farmers market, where I was able to find all these things in one trip even after this week's snow. Having this resource has made it much easier to keep local food as a big part of my life.
I already roasted the chicken and the potatoes for lunch today, and will be making chicken soup with the carrots and ciabatta bread for dinner tonight.